Discover more from Transportist
A newsletter on transport
Over 3,000 subscribers
The Transportist: December 2016
Welcome to the third issue of The Transportist. As always you can follow along at the blog or on Twitter. I am publishing a bit earlier this month in advance of Saturnalia, Festivus, the Solstice, Hannukah, and Kwanzaa and whatever else you might celebrate.
Transportist Posts
Recent Research
Transport News
​

And if you like this, The Transportist is Sponsored This Month by the Octothorpe (#) and
The Transportation Experience
.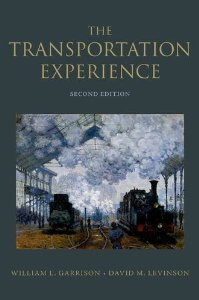 Garrison, William and Levinson, David (2014) The Transportation Experience: Second Edition is available for order at Oxford University Press (see Flyer for 20% discount), Amazon, iBooks, and Barnes and Noble
ISBN-10: 0199862710 and ISBN-13: 978-0199862719