Discover more from Transportist
A newsletter on transport
Over 3,000 subscribers
Seminar: The End of Traffic and the Future of Access: A Roadmap for the New Transport Landscape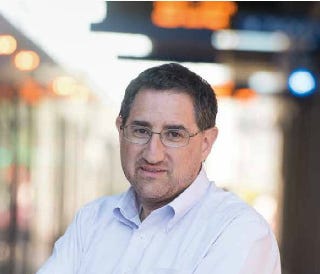 I am giving at talk at ITLS on Tuesday, September 19, 2017 at 14:00
Title: The End of Traffic and the Future of Access: A Roadmap for the New Transport Landscape
Venue : Abercrombie Building (H70) Level 5 - Room 5050 , Corner Abercrombie Street and Codrington Street, The University of Sydney
The University of Sydney: Click here for directions
RSVP is required if you wish to attend
Abstract:
Less than two decades into the new millennium, transport is becoming interesting again. Revolutionary technical advances are taking root; evolutionary social forces are responding; together, these phenomena are changing how people access and exchange goods. Transport and planning discussions are now being reshaped, prompting even seasoned transport professionals to appear as neophytes. This talk reframes the evolving nature of debates about transport and to shape perspectives about the future of transport in cities. It discusses the implications of automation, electrification, sharing, and demassification on travel demands and transport policy.
Bio:
Prof. David Levinson teaches at the School of Civil Engineering at the University of Sydney, where he leads the Network Design Lab and the Transport Engineering group. He is an honorary affiliate of the Institute of Transport and Logistics Studies, where he is also a member of the Board of Advice. From 1999 to 2016, he served on the faculty of the University of Minnesota where he held the Richard P. Braun/CTS Chair in Transportation (2006-2016).  Levinson has authored or edited several books, including Spontaneous Access,  The Transportation Experience, and Planning for Place and Plexus, as well as numerous peer reviewed articles. He is the editor of the Journal of Transport and Land Use.
  The End of Traffic and the Future of Access: A Roadmap to the New Transport Landscape. By David M. Levinson and Kevin J. Krizek.