Discover more from Transportist
A newsletter on transport
Over 3,000 subscribers
Transportist: February 2019
Welcome to the February 2019 issue of The Transportist, especially to our new readers. As always you can follow along at the blog or on Twitter.

I spent much of the last month in the Northern Hemisphere, visiting the relos in California, Arizona, Maryland, and Pennsylvania, as well as attending the Transportation Research Board conference and seeing many old friends and colleagues. We presented a bunch of papers. Let me know if you want copies.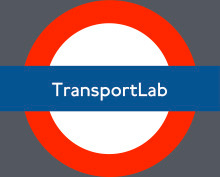 TransportLab
We are pleased to launch TransportLab, a new interdisciplinary research group at the University of Sydney, aimed at finding solutions to transport problems, independent of domain.

Members of the group come from the Faculties of Architecture, Design, and Planning (Somwrita Sarkar and Jennifer Kent) and Engineering (David Levinson, Mohsen Ramezani, Emily Moylan, and Mengying Cui). Our research themes are: Access, Connect, Control, Design, Rely, Sustain.

Current question we are researching include:

System Impacts of Autonomous Vehicles

Transport and Land Use Interactions

Transport System Performance Measures

Traffic Operations and Control

Network and Spatial Inequalities
Let us know if you want to collaborate on or sponsor research.
Follow us on Twitter @TransLab_Sydney. Subscribe to our Newsletter. Visit the website.

Conferences
WalkSydney
Jobs
Posts at the Blog
News
Macromobility
:
Transit and Microtransit
Automated, Autonomous, Driverless, and Self-Driving Vehicles, and Semi-Autonomous Systems
Human-Driven Vehicles, Signs, Signals, Sensors, and Markings, and Roads
Mesomobility
:
Shared Vehicles/Ride-sharing/Ride-hailing/Taxis/Car Sharing
Micromobility:
Human-Powered Vehicles/Bikes/Pedestrians/Scooters/eBikes/Last-Mile/First-Mile/Last-Meter/First-Meter/etc.


Electrification
Kerbs and Curbs
Land Use
Intercity Trains
Aviation and Space
Infrastructure
Equity and Justice
Funding and Finance and Governance
Fewer than 20% of the American population voted for DJT. 62,979,636 / 328,953,020
Climate
History
Behavior
Fantasy
Media
Professoring
Publishing
Research & Data
Papers by Us
Huang, Jie, David Levinson, Jiaoe Wang, Haitao Jin (2019) Job-worker spatial dynamics in Beijing: Insights from Smart Card Data. Cities 86 89-93 [doi]
Papers by Others
Books