Discover more from Transportist
A newsletter on transport
Over 3,000 subscribers
Transport Findings: A Prospectus
I tweeted last weekend
There should be a peer reviewed journal, named JRNL, aimed at short pieces of empirical research, without long contextualizing theoretical narratives or literature reviews.

— David M. Levinson (@trnsprtst) September 8, 2018
which garnered many likes. But of course Twitter is no place to have a discussion like this. So
This is what I am thinking: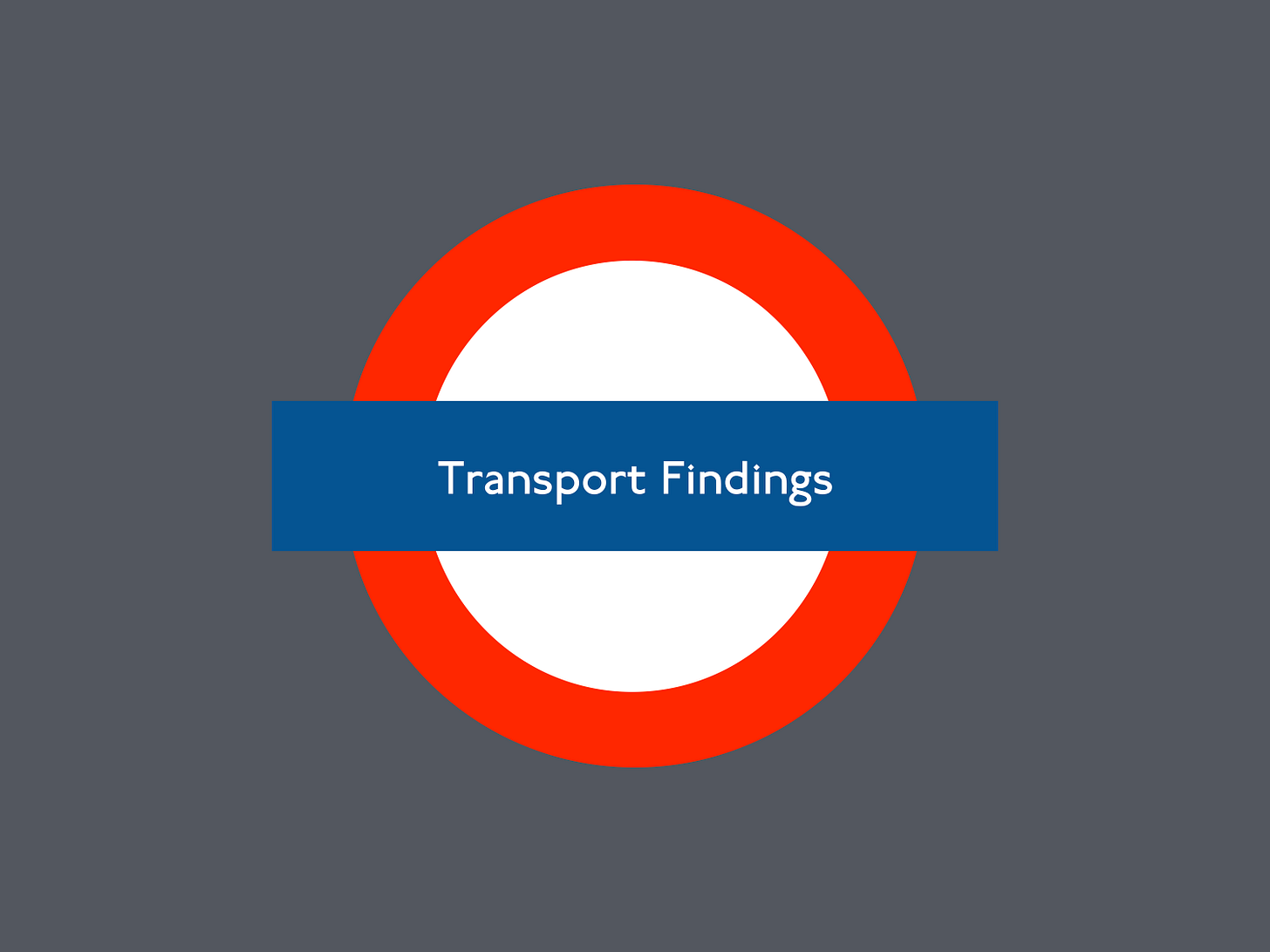 Journal Name: Transport Findings

Open Access. Flat $50 fee payable on submission (with no guarantee of acceptance) and $50 payable on acceptance. This filters the cranks, covers limited typesetting, article charges, hosting, etc. See Scholastica website  for their costs, (the platform looks good for this) if I read it right, this price would more or less cover fixed costs if we had 50 articles per year. This handbook is also of interest

Maximum word count of 1000 (including References). Maximum Figure count of 3, Table count of 3.

The new journal would not be affiliated with existing journals (this creates confusion on the part of authors and reviewers).

Peer Review by 1 Reviewer drawn from the Editorial Advisory Board. (We add to the EAB if we cannot find someone who can review the article). Everyone who has reviewed in the past 3 years stays on the EAB.  The Review should be done in 1 month. So while the Review is anonymous, the reviewers overall are all known.

Articles must be either New Question, New Method, New Data, or New Finding (i.e. it can almost exactly replicate a previous study and find something different), or some combination of the above.

The acceptance test is whether it satisfies the above and appears scientifically correct (no obvious mistakes/flaws) and replicable, and quality of English.

The journal has Accept/Reject decisions only. (Obviously people can submit again if they want to change the manuscript, however NEW submission, NEW reviewer, NEW fee). Acceptance Letters can add some minor comments. No Revise & Resubmit.

Scope: Findings in the broad field of transport

All data must be publicly available if possible (goes to replicability, caveats for personally identifying information)

No special issues, themes, or anything like that, the journal is basically just a list of peer-reviewed short articles in reverse chronological order.

There is a standard template for article submission, (I would say a web form, but that can't handle equations, figures, or tables well). something like
TITLE
AUTHORS (NAME, AFFILIATION, CONTACT)
ABSTRACT
KEYWORDS
1. QUESTION AND HYPOTHESES
2. METHODS AND DATA
3. FINDINGS
REFERENCES
No sections titled: Intro, No Lit Review, No Theory, No Discussion, No Conclusions
Comments on Twitter, I guess. Now I am not thinking I should run this journal (I already have my hands full), but that it should exist. I am happy to help if someone has the energy to organize it. It should be fairly straight-forward and mostly self-organizing to the point of being self-sustaining, but it does need an initial investment of energy to get there.