Discover more from Transportist
A newsletter on transport
Over 3,000 subscribers
The Transportist: November 2016
Welcome to the second issue of The Transportist. As always you can follow along at the blog or on Twitter.
Transportist Posts (Politics)
Transportist Posts (Policy, etc.)
Transportist Posts (Other)
Recent Research
Elements of Access
Transport News
Quote of the Month
Importance of Good Roads (from Anonymous, c. 1917) ... This appeared in a bunch of newspapers of the era.
ROADS RULE THE WORLD - NOT KINGS NOR CONGRESSES, NOT COURTS NOR CONSTABLES, NOT SHIPS NOR SOLDIERS. THE ROAD IS THE ONLY ROYAL LINE IN A DEMOCRACY, THE ONLY LEGISLATURE THAT NEVER CHANGES, THE ONLY COURT THAT NEVER SLEEPS, THE ONLY ARMY THAT NEVER QUITS, THE FIRST AID TO THE REDEMPTION OF ANY NATION, THE EXODUS FROM STAGNATION IN ANY SOCIETY, THE CALL FROM SAVAGERY IN ANY TRIBE, THE HIGH PRIEST OF PROSPERITY, WITHOUT BEGINNINGS OF DAYS OR END OF LIFE. THE ROAD IS UMPIRE IN EVERY WAR, AND WHEN THE NEW MAP IS MADE, IT SIMPLY PUSHES ON ITS GREAT CAMPAIGN OF HELP, HOPE, BROTHERHOOD, EFFICIENCY, AND PEACE.


AND IF YOU LIKE THIS, THE TRANSPORTIST IS Sponsored THIS MONTH by THE LETTER "Zed" AND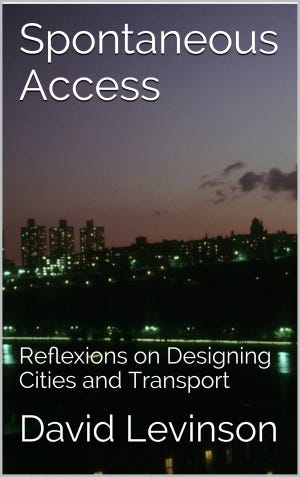 Spontaneous Access: Reflexions on Designing Cities and Transport (Kindle, iBookstore)
And

The End of Traffic and The Future of Transport