Discover more from Transportist
A newsletter on transport
Over 3,000 subscribers
The Role of Walking in the Movement and Place Policy Framework
Join the Transport Australia society for a panel discussion on what makes places great and how they can be built to encourage a healthier and more vibrant society. (August 11, 2020 - 12:30 pm to 02:00 pm (AEST))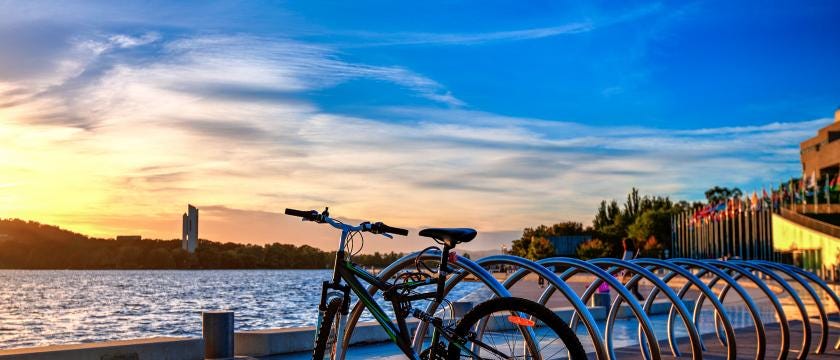 Join the Transport Australia society for a panel discussion on "the Role of Walking in the Movement and Place Policy Framework". The Movement and Place Framework is increasingly used to guide transport planning in delivering a more integrated transport system to improve customer outcomes and support a range of user groups. This is particularly important for the liveability of places and vibrant streets, where greater numbers of pedestrians gather. Austroads, the NSW Government Architect and others have recently published a series of guidelines to help understand and implement this framework. The event will consist of three presentations by our esteemed partners from Walk Sydney, Victoria Walks and the Queensland Department of Transport and Main Roads, followed by a Q&A session. Hear from our panellists on their views on what makes great places and how these places can encourage more walking for a healthier, wealthier and more vibrant society.
Speakers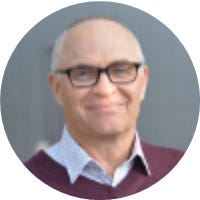 Ben Rossiter Victoria Walks & International Federation of Pedestrians
Ben Rossiter is the founding Executive Officer of Victoria Walks and has led a small but enterprising team to see it become the primary Australian organisation leading the move for walkable communities. Victoria Walks is an evidence-based organisation working to get more people walking more every day. The theme of his doctoral dissertation was walking in cities and he takes great pleasure in the simple joy of walking, getting lost in urban areas and exploring new places on foot.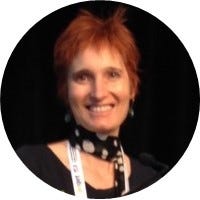 Robyn Davies Queensland Department of Transport and Main Roads
Robyn Davies is Program Manager (Cycling and Walking) in the Department of Transport and Main Roads (TMR) in Queensland. She is an urbanist and transport planner with 20 years' experience working in state and local governments in Australia and the UK, including 15 years in TMR. She is an advocate for sustainable transport and making cities great places for people.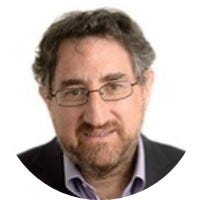 David Levinson Walk Sydney & University of Sydney
Prof David Levinson joined the School of Civil Engineering at the University of Sydney in 2017. He also serves as an adjunct faculty in the Department of Civil, Environmental, and Geo-Engineering at the University of Minnesota, where from 1999 to 2016, he served on the faculty. He was Managing Director of the Accessibility Observatory and directed the Networks, Economics, and Urban Systems (NEXUS) research group. He held the Richard P Braun/CTS Chair in Transportation (2006-2016). He also served on the graduate faculty of the Applied Economics and Urban and Regional Planning programs at the University of Minnesota. In the academic year 2006-2007 he was a visiting academic at Imperial College in London. He serves as an advisor to Coord.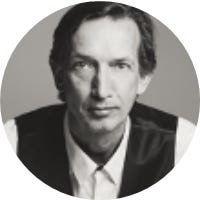 Dick van den Dool, Director Barros van den Dool Active Transport
After more than 30 years in the industry, Dick started his own business in late 2017. The focus is on Active Transport (AT) and Road Safety, the underlying philosophy being to create a healthy planet, people and places. Dick is well known for his extensive research into active transport and traffic calming, bringing fresh ideas from The Netherlands to the attention of the Australian traffic and road safety profession. Most recently he led the research, design and consultation for Bicycle Boulevards in WA, SA and QLD and the related initiative on Safe Street Neighbourhoods. Dick is a committee member of Transport Australia Society (NSW), Cycling Without Age Australia, WalkSydney, BIKEast, Standards Australia (car parking) and the Innovation Panel for Cycling and Walking Australia and New Zealand.
About Transport Australia
Transport Australia is a national organisation with state-based branches and membership is open to all people with an interest in transport issues. Our members deal with the movement of people and goods to, from and within Australia by land, sea and air. The focus of our activity is to improve public debate on strategic transport issues, ensuring transport professionals are at the table when Governments make decisions regarding transport policy, reform and infrastructure investment. Transport Australia is the home for transport professionals in Australia.
Membership is $55 per annum.  To join, go to www.transportaustralia.org.au.
    Date: 11 / 08 / 2020 - 12:30 pm to 02:00 pm (AEST) Venue: Webinar Only Cost Registration
EA Member Rate: $0.00 ($0.00 excl. GST)

Student Member Rate: $0.00 ($0.00 excl. GST)

Non-Member Rate: $30.00 ($27.27 excl. GST)
Key Speaker(s)
Ben Rossiter, Robyn Davies, David Levinson, Dick van den Dool
Host(s)
Engineers Australia, Transport Australia Society
Event Contact
Contact: Engineers Australia Member Services

Phone: 1300 653 113

Email: memberservices@engineersaustralia.org.au
Maximum CPD Hours
1.5