Discover more from Transportist
A newsletter on transport
Over 3,000 subscribers
The Future of Transport and Access
I had the opportunity to present in Manly earlier today to GPT, an Australian property company,   about The Future of Transport and Access. (I also had the opportunity to ride the Manly Fast Ferry, twice!) Actually, I gave the talk 4 times to 4 different groups, as they had the attendees shop around at the marketplace of ideas (it was a regulated marketplace). They had an artist draw my talk (once), which is below.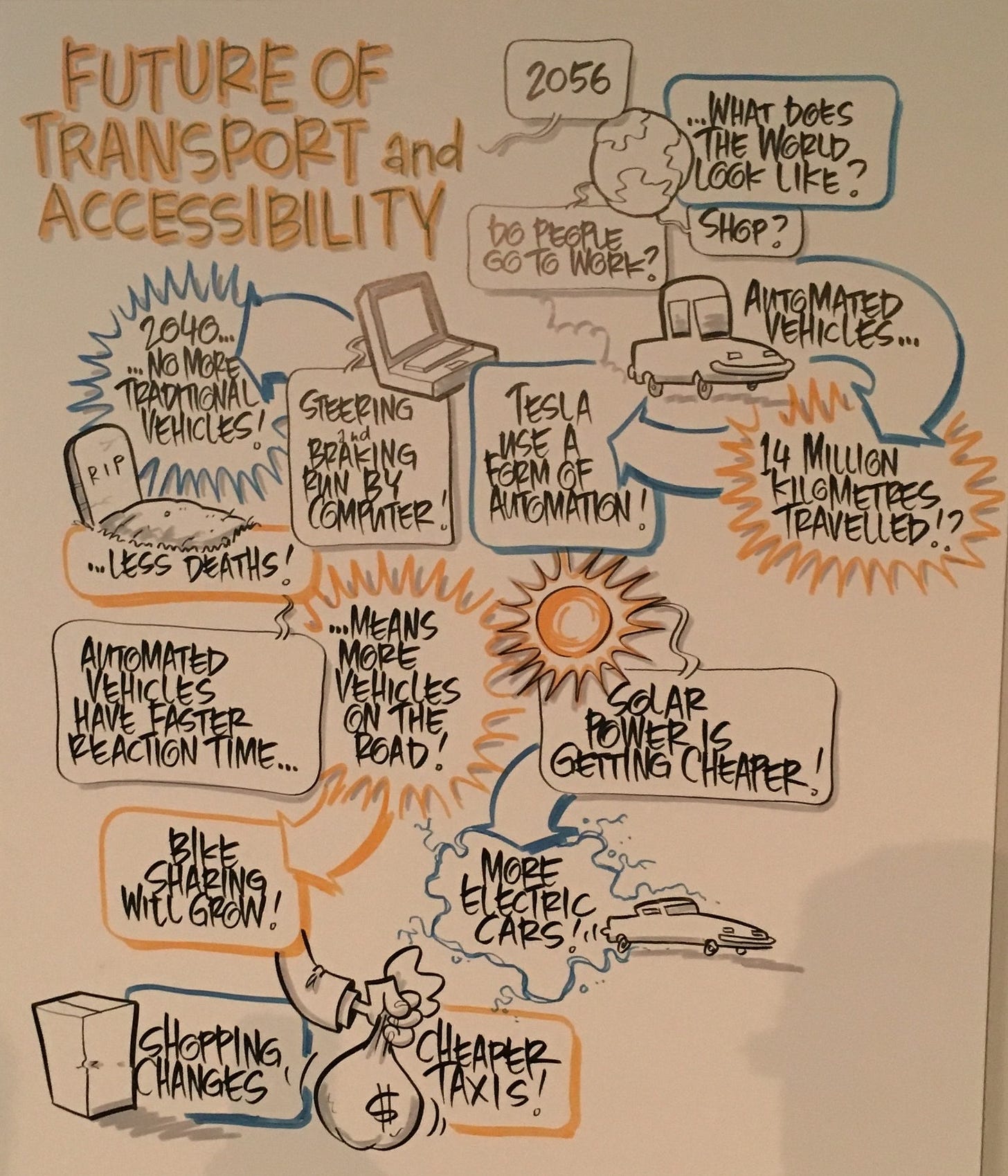 The full book is available of course at a very reasonable price.
The End of Traffic and the Future of Access: A Roadmap to the New Transport Landscape. By David M. Levinson and Kevin J. Krizek.