Discover more from Transportist
A newsletter on transport
Over 3,000 subscribers
Outer Sydney Orbital, Western Sydney Freight Line: no corridors rezoned for M9 motorway | Daily Telegraph
Jake McCullum at the Daily Telegraph writes: Outer Sydney Orbital, Western Sydney Freight Line: no corridors rezoned for M9 motorway . The big news is that the freight line will be tunneled (and the trains electrified) along with the M9 motorway.
My quote:
Transport expert and University of Sydney Civil Engineering Professor David Levinson said electric locomotives for freight transport had been used in NSW previously, and was used "much more widespread in Europe".

"There are no technical reasons freight trains can't be electrified, and if they have renewable power — which over the next decade will be increasingly common — electrified freight would be much cleaner than diesel overall, and due to lack of emissions, better for operations in tunnels," Prof. Levinson said.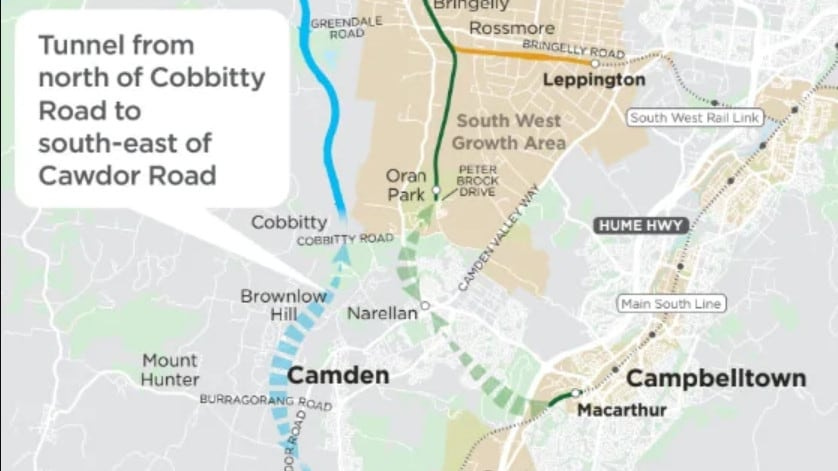 Western Sydney orbital (M9). Source: Daily Telegraph